New Experiences: BOSTON
One of the many street peformers who make their living entertaining the boston crowds, this austrailian bloke managed to squeeze his entire body through a raquet!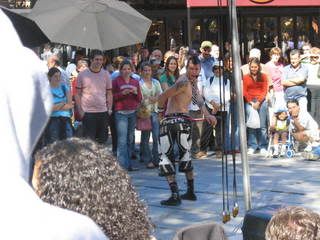 Me with Jenny and Michelle. I worked with them while at the Nine Zero Hotel.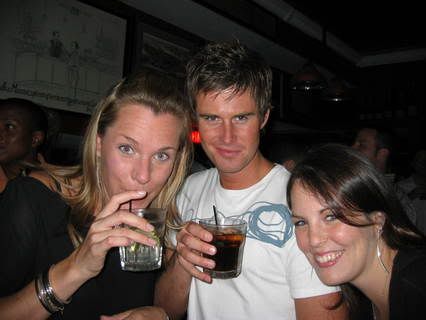 Me on the street downton Boston.
While on the Haunted Trolly tour our guide showed us real bullet holes in some famous tomb stones...
Everyone...this is Bobby! CPM's first drummer in Boston!